Click on the images to enlarge.

Martha Dee Thompson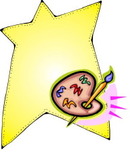 The images on this page are copyrighted and may not be duplicated without the permission of the artist.
Martha Dee has been painting since she was 11 years old in oils. In 1950 she started China painting and watercolor. In college she did her Master's thesis on "Art and How It Relates to Homemaking" at TWU. After college she taught Homemaking for 26 years. Her students won "Table Setting," contest nationwide. Future Homemakers of Texas honored her for her work with Homemaking students. She was also honored by Nocona Chamber of Commerce for her work and influence on young girls. They presented her with a certificate of appreciation in 2011 for her dedication and her many contributions to the State Federation of Porcelain Art Clubs of Texas.

Martha Dee is a charter member of the Star Harbor Watercolor Society and of the Cedar Creek Porcelain Art Club. This charter member has served several years as President for these organizations.

This talented artist has been featured in two porcelain artist magazines with articles on China painting. These magazines are circulated worldwide. She has also received Best of Show on a combination oil and porcelain picture at the Ceramic Art and Craft Show in Dallas. Martha Dee was awarded an award by the owner of the Ceramic Art and Craft Magazine. She has also won first place for an oil and porcelain picture in the Ceramic Art and Craft Show in Forth Worth.